HIGH THC
Classic strains you know and love. These strains come in at 85%+ THC. Made with real cannabis terpenes*, you'll get a more balanced high.
RECOMMENDED PRODUCTS
High THC comes in cartridges and PAX pods featuring classic strains. Not sure what to try? Here's what we think you'll enjoy, based on our best-sellers and personal favorites. You can see our full line up here.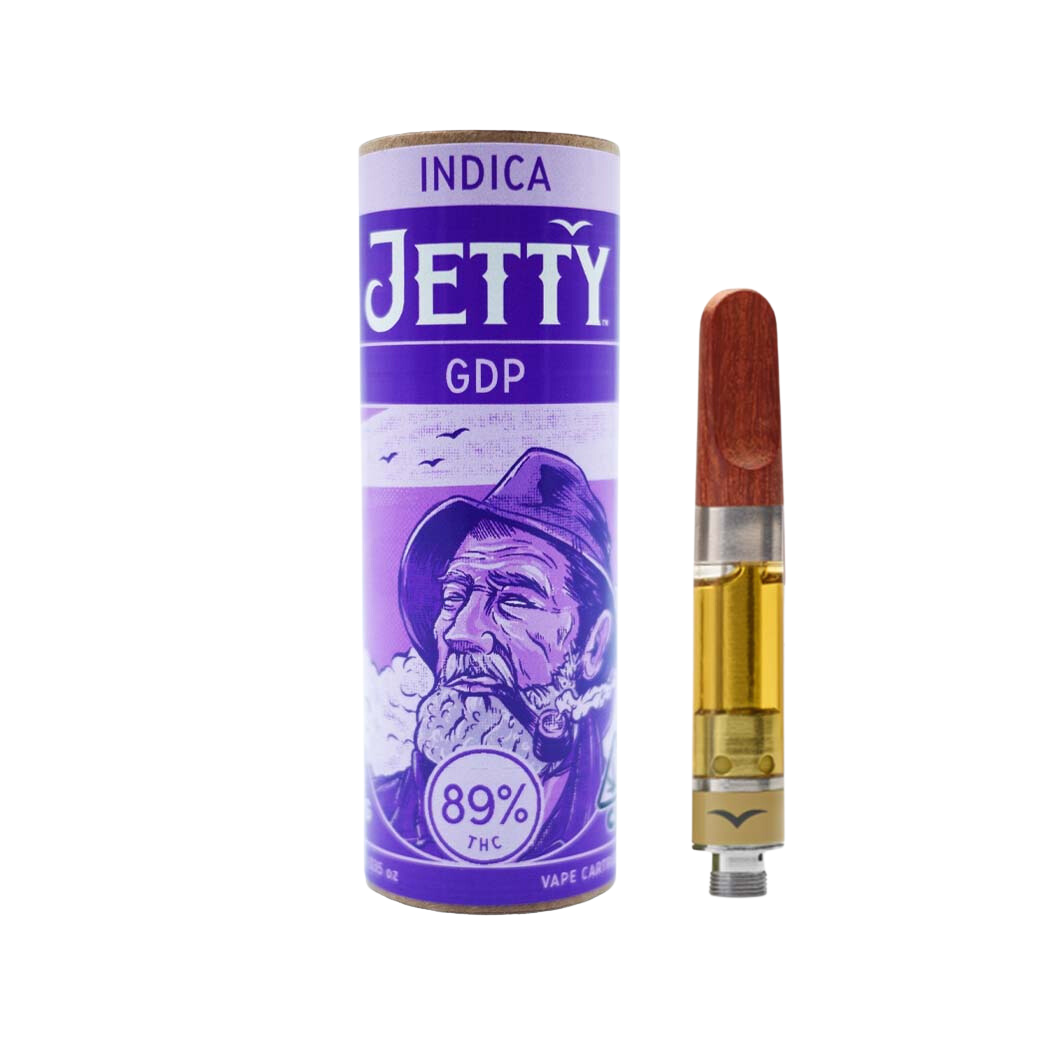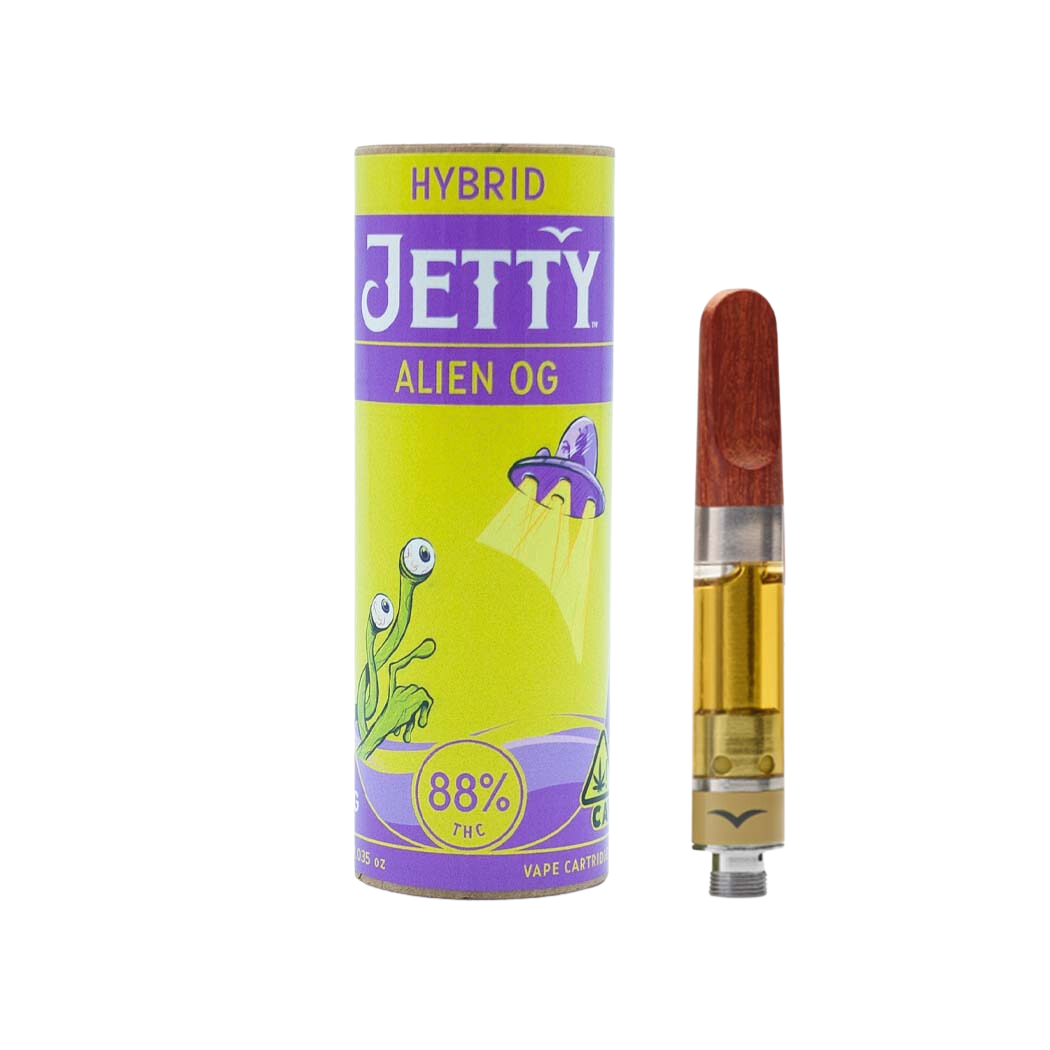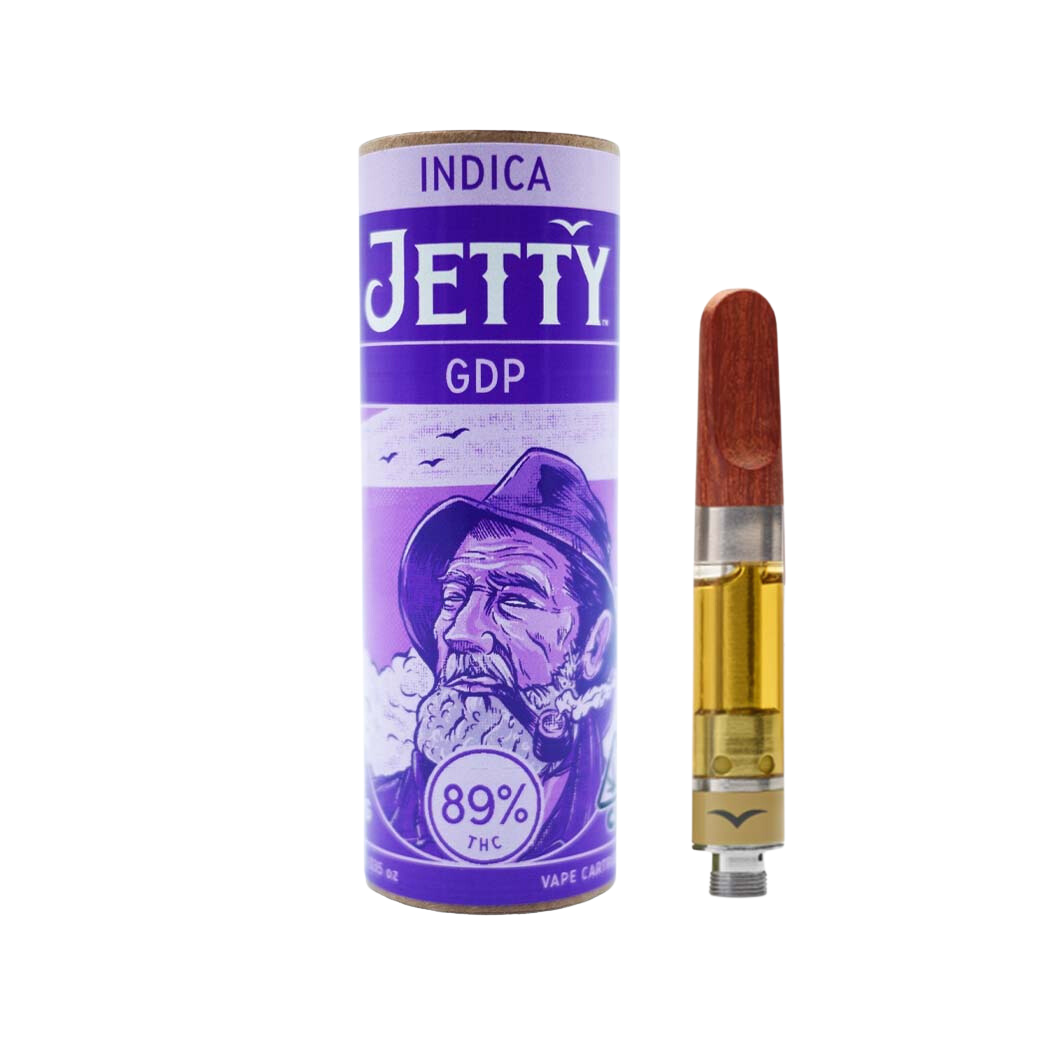 GDP
GDP is a classic NorCal strain. It's a potent, pure, & heavy indica that will have you couch-locked. Great earthy flavors with hints of citrus fruit and spice.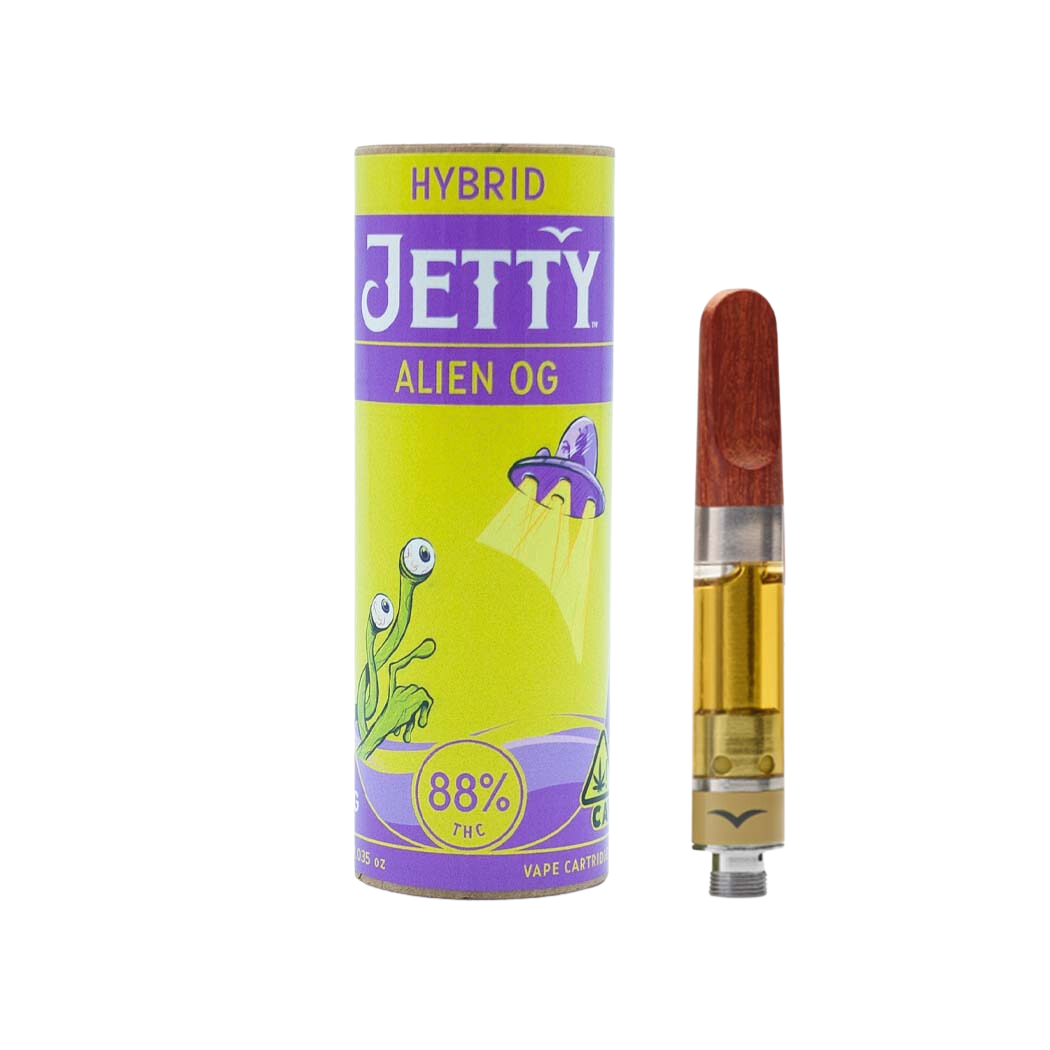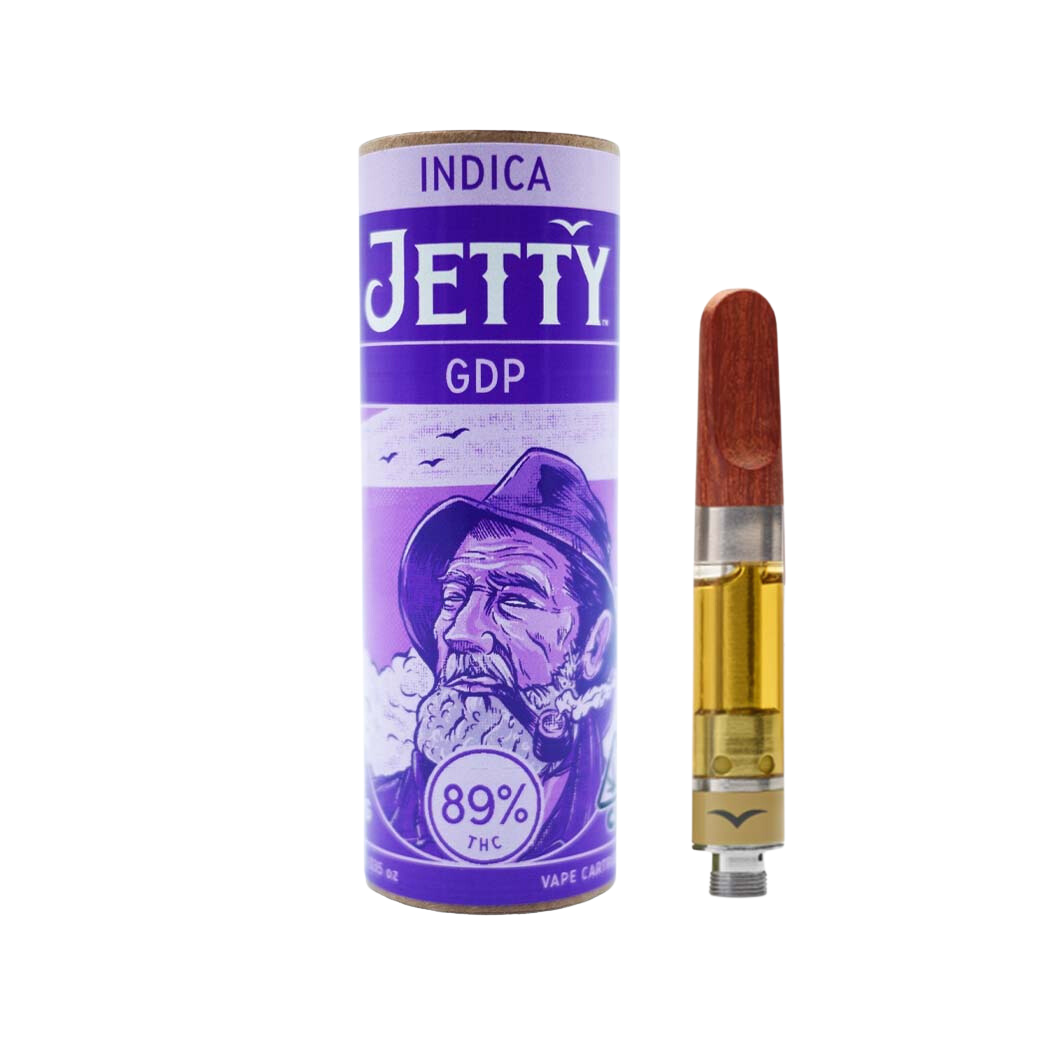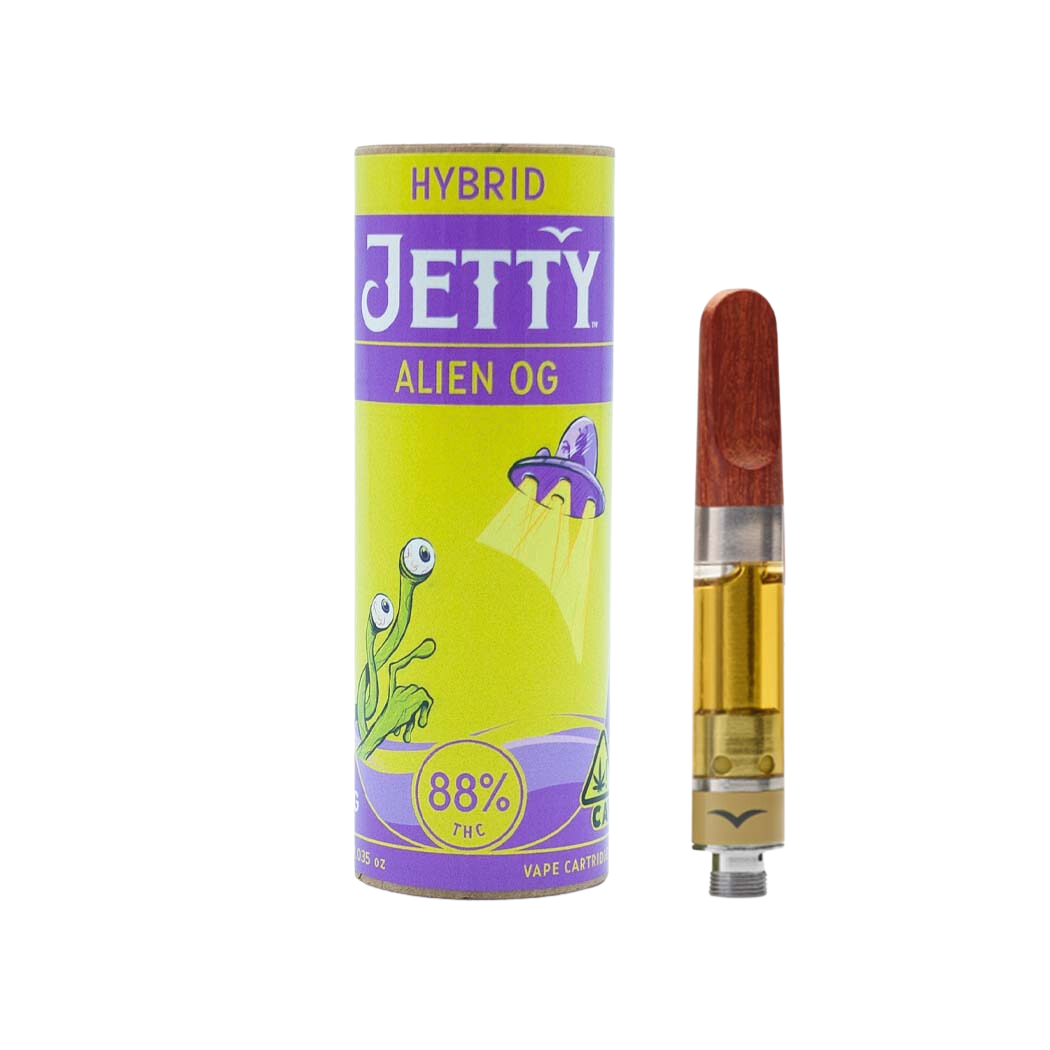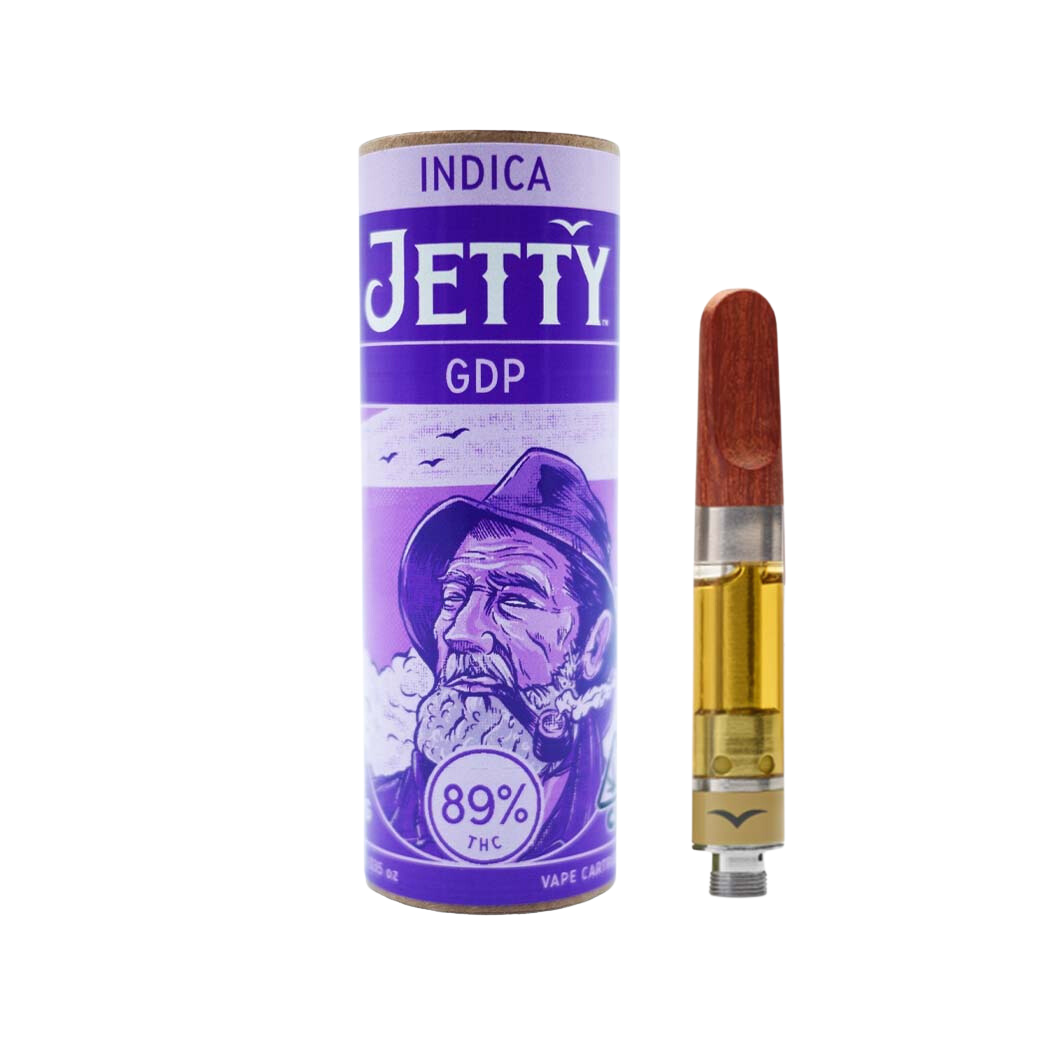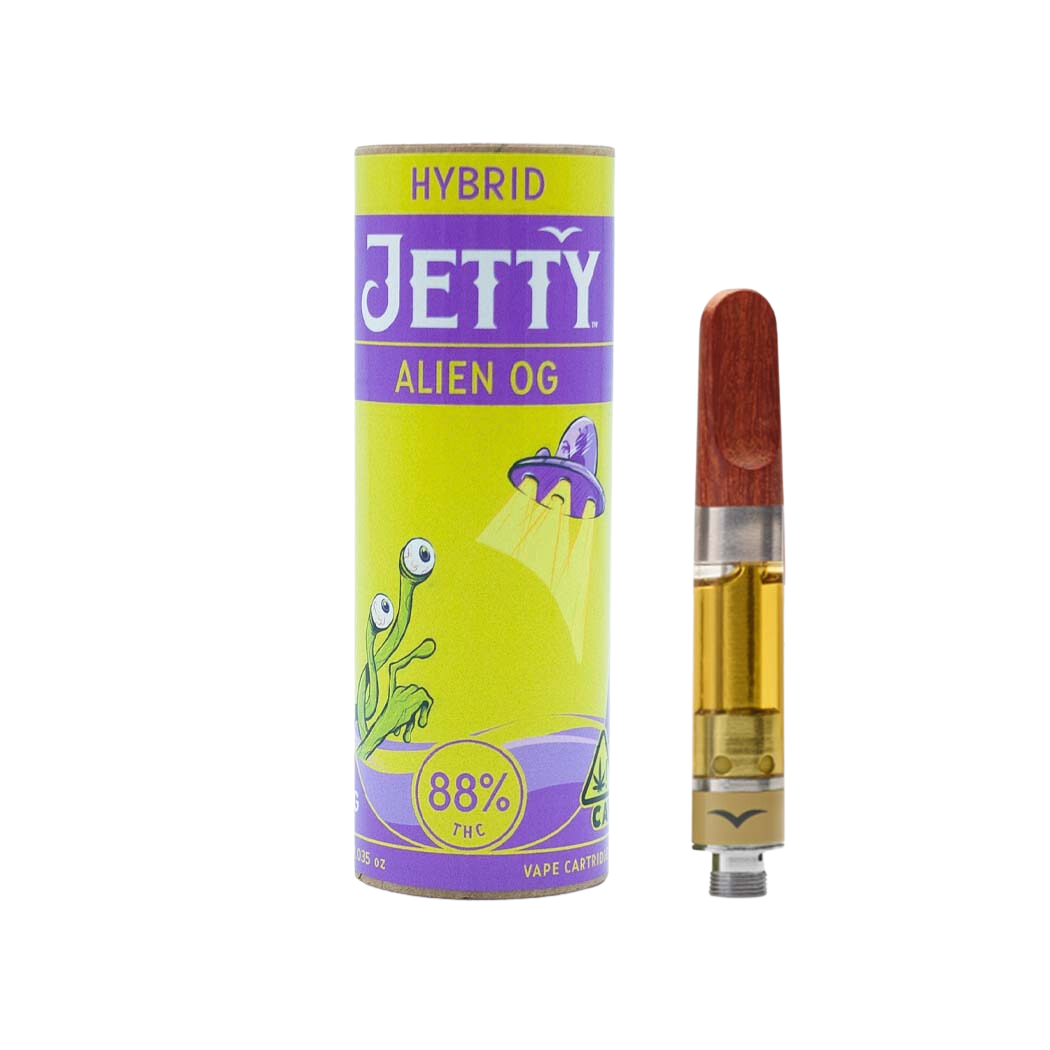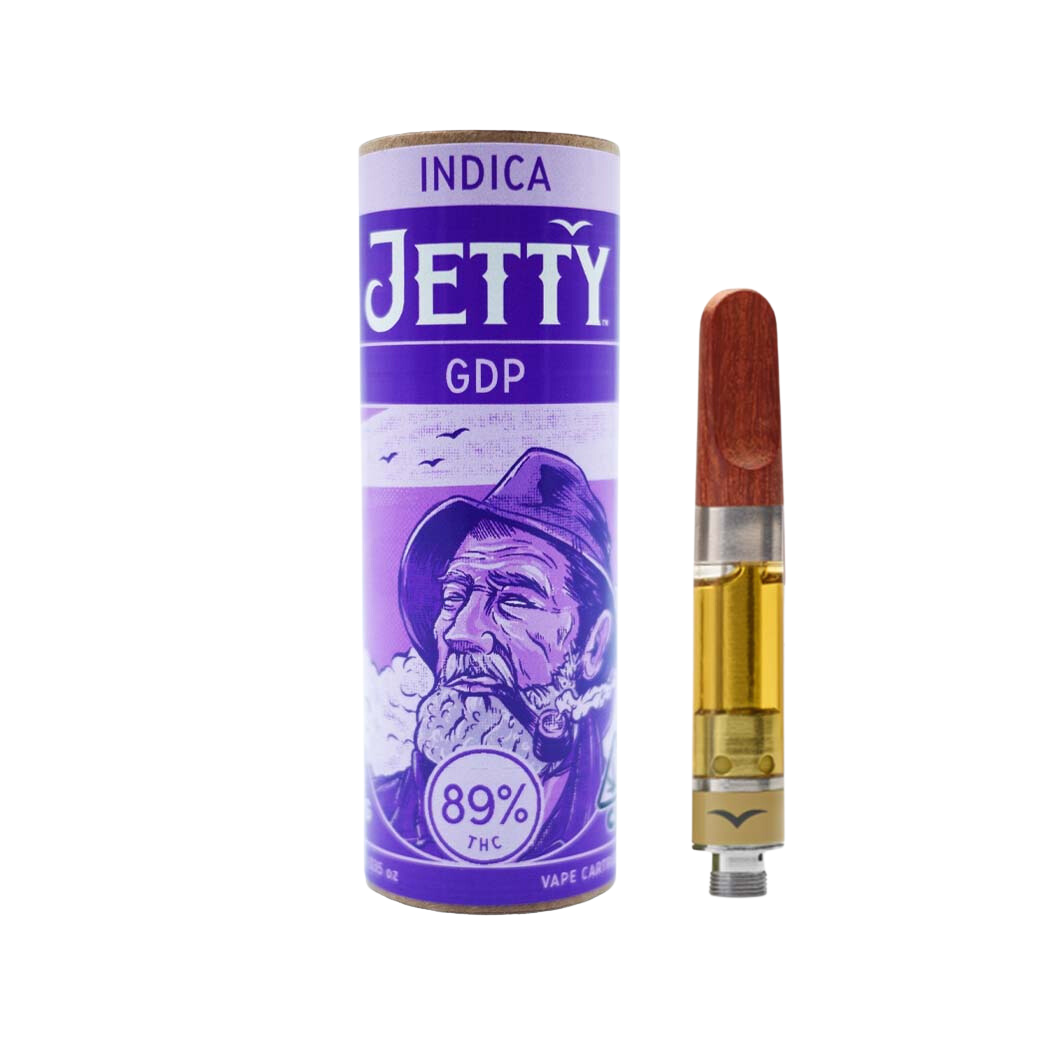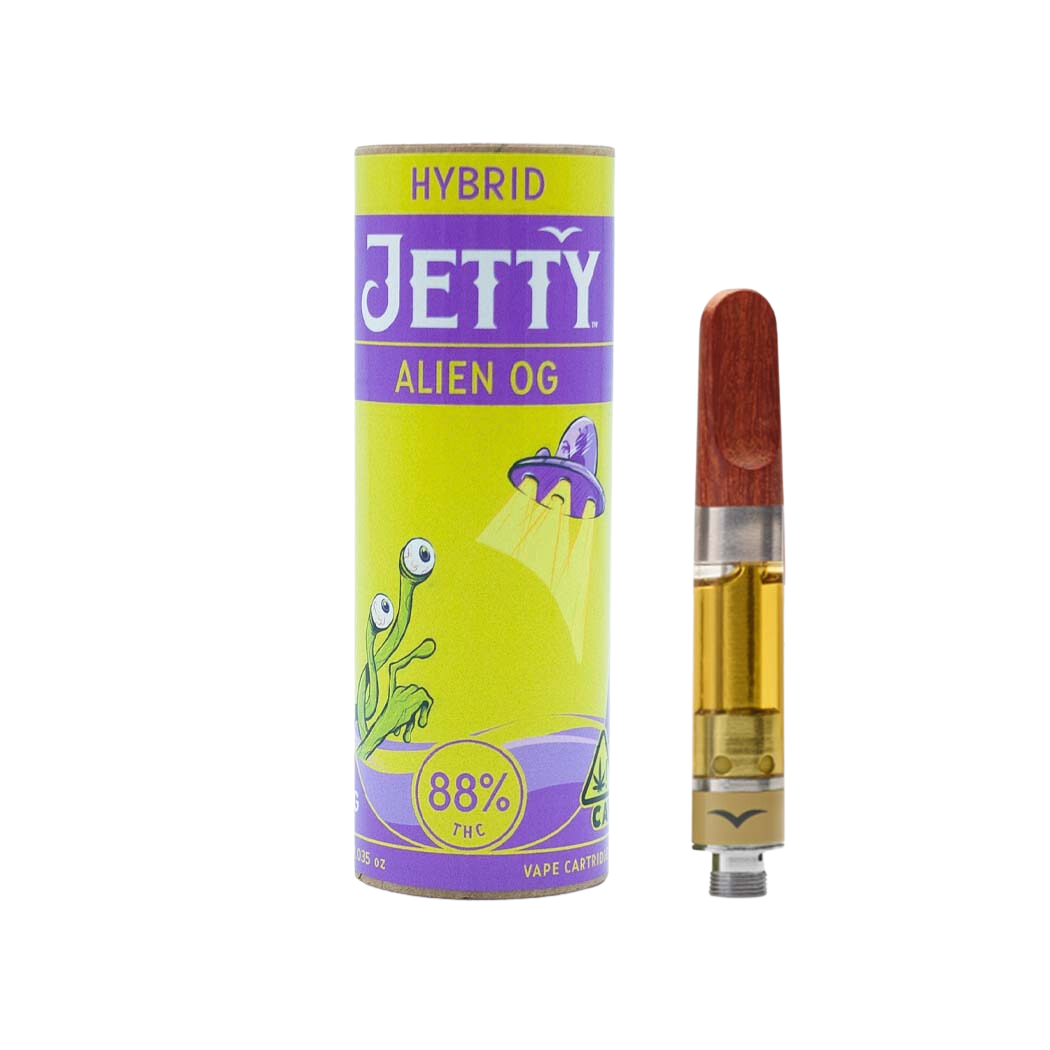 THE PRODUCT
Our High THC vapes are super potent and feature a variety of legendary cannabis strains you know and love. No matter the occasion, Jetty High THC will get you to any level you want to reach.
THE PROCESS
We start with small-batch, sun-grown cannabis from small California's legendary Emerald Triangle. Next, we re-introduce our propriety terpene blends made with real cannabis terpenes. And to ensure your enjoyment, we triple-test each batch so it meets our high standards for purity and cleanliness.
THE EXPERIENCE
For those seeking an intense high that fits in your pocket. With so many unique strains to choose from, you can have a euphoric experience or something more fine-tuned to your needs. Our vapes are odorless and discreet, but with real cannabis, terpenes added you still get all the delicious flavors.