SOLVENTLESS
The cleanest, most flavorful extracts. Made without ever touching a chemical. Just ice and water.
SHOP JETTY PRODUCTS
RECOMMENDED PRODUCTS
California's #1 rosin vape. Check out Jetty's award-winning Solventless lineup. Not sure what to try? Here's what we think you'll enjoy, based on our best-sellers and personal favorites.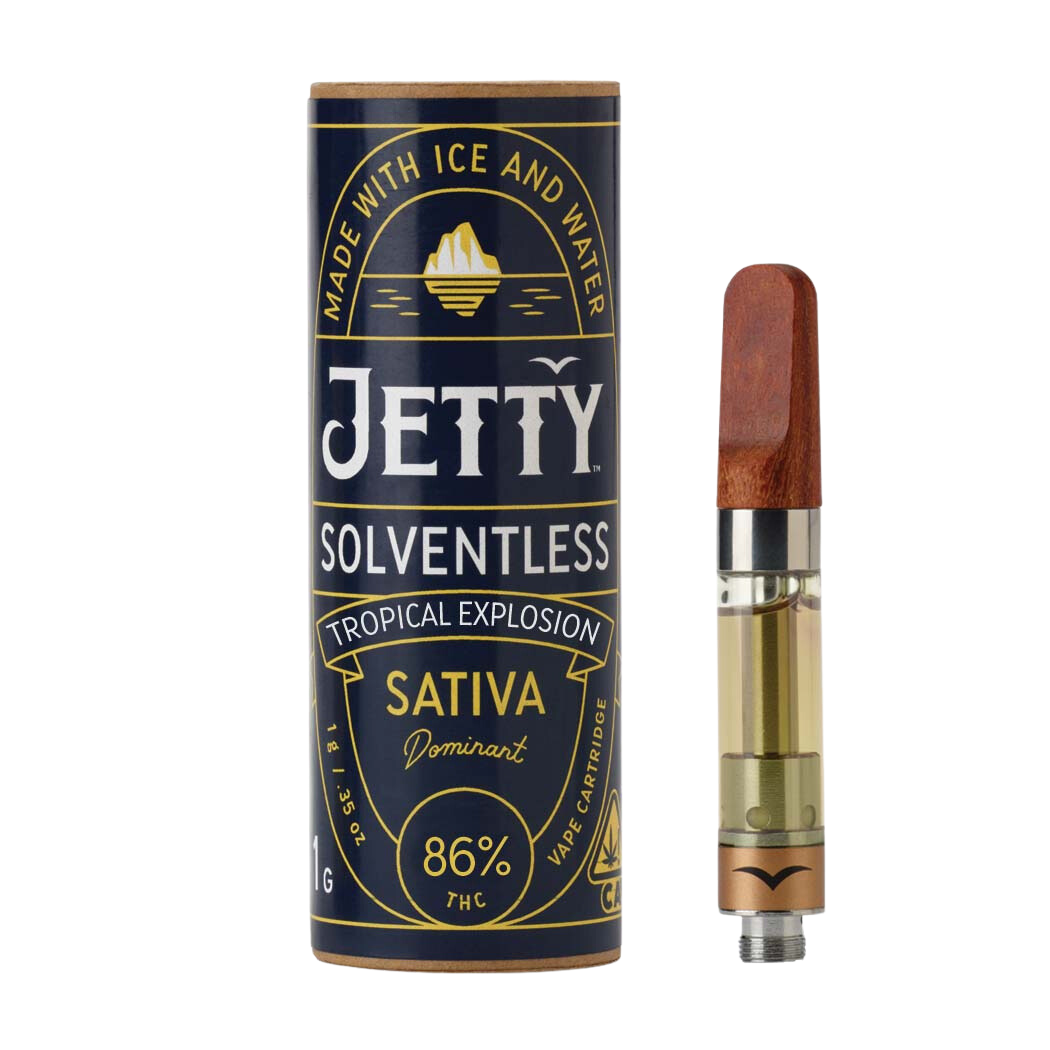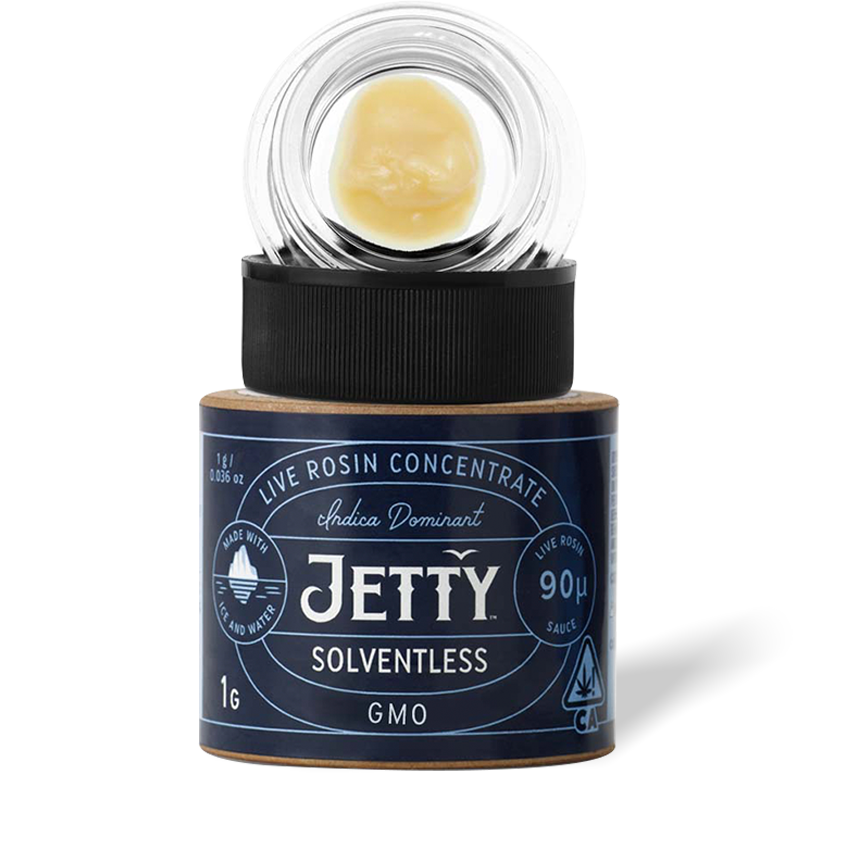 BANANA PUNCH
A sweet & citrusy indica strain crossing Banana OG and Purple Punch resulting in a creeping onset with a heavy-on-the-eyes finish.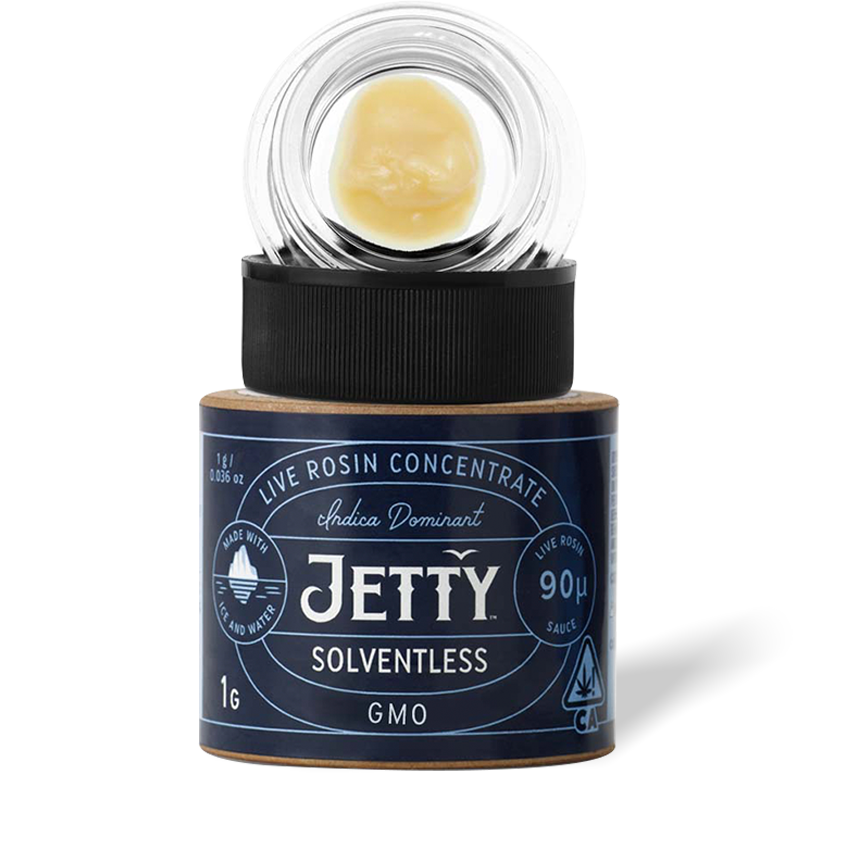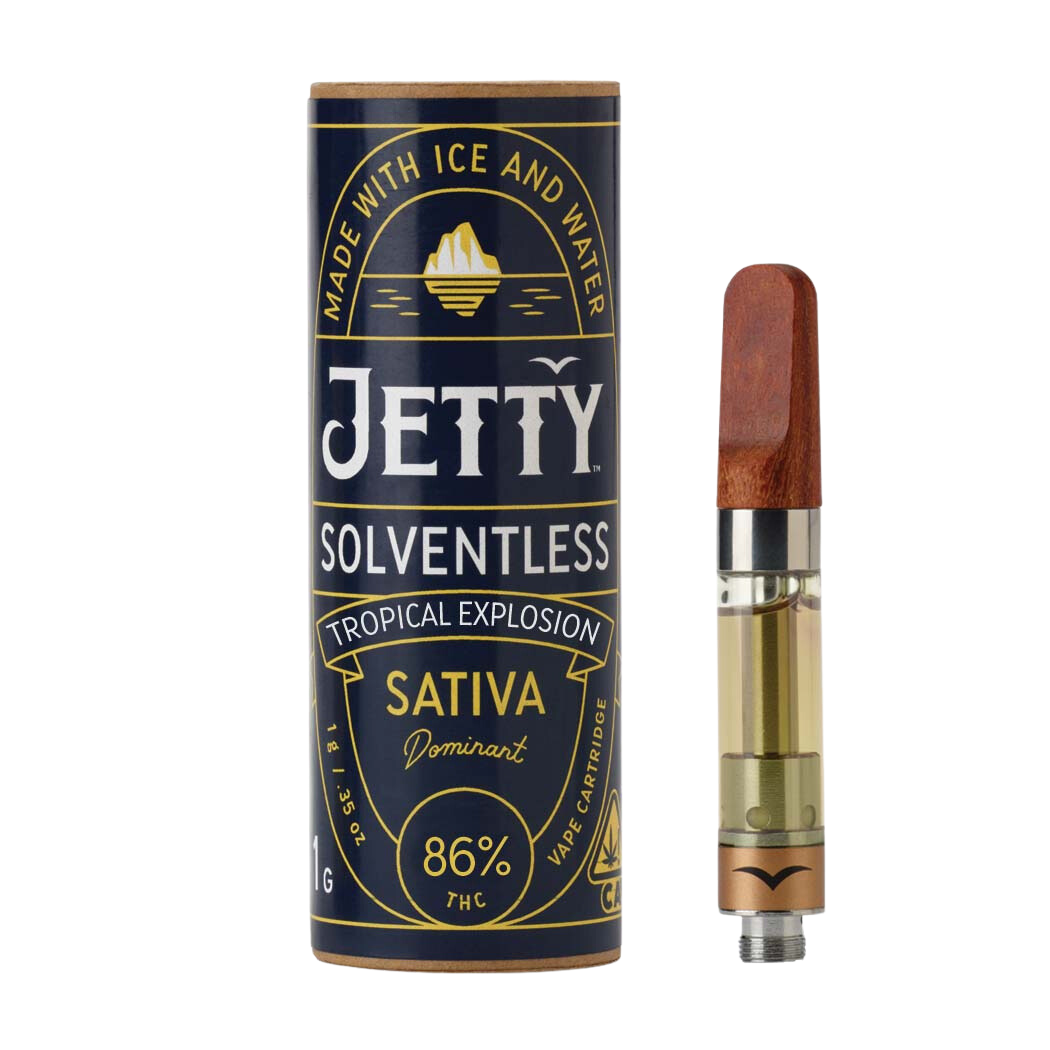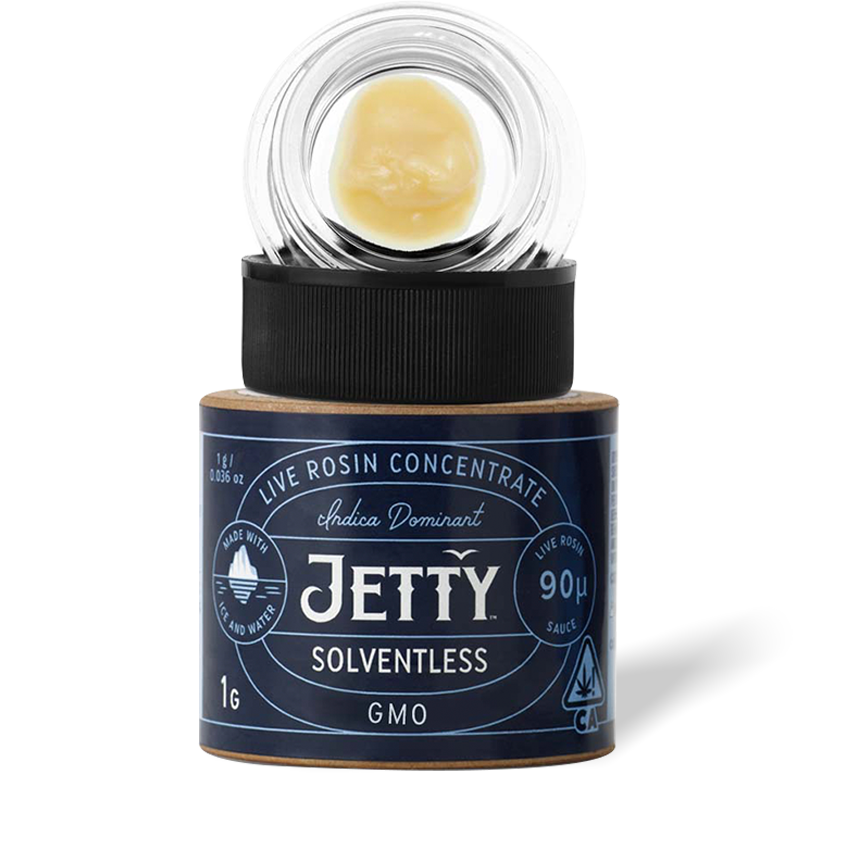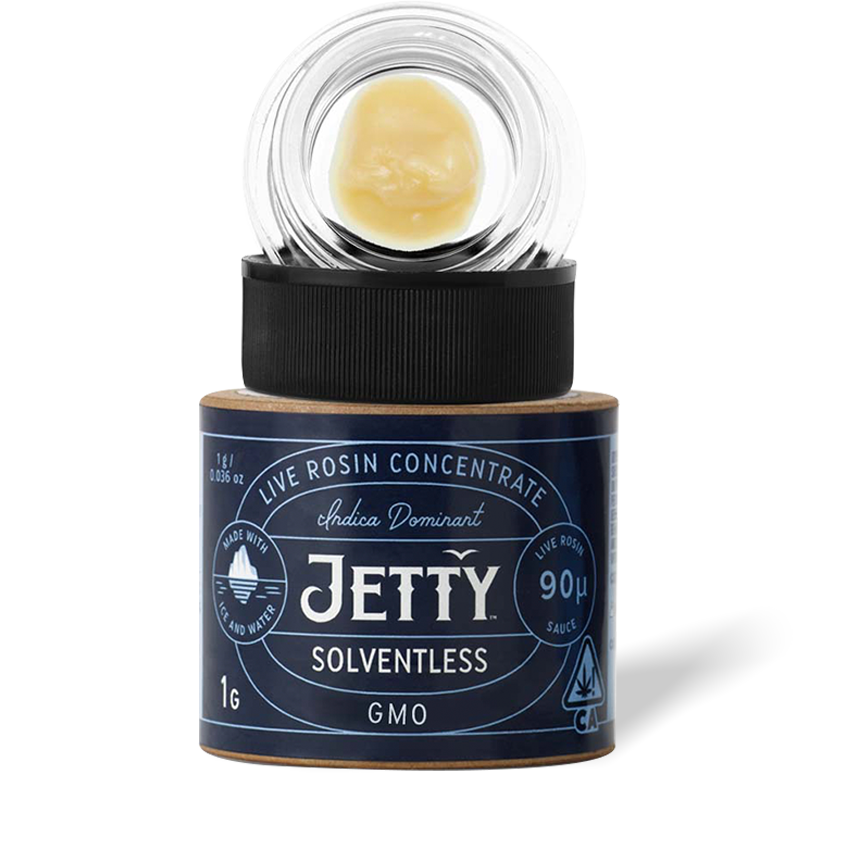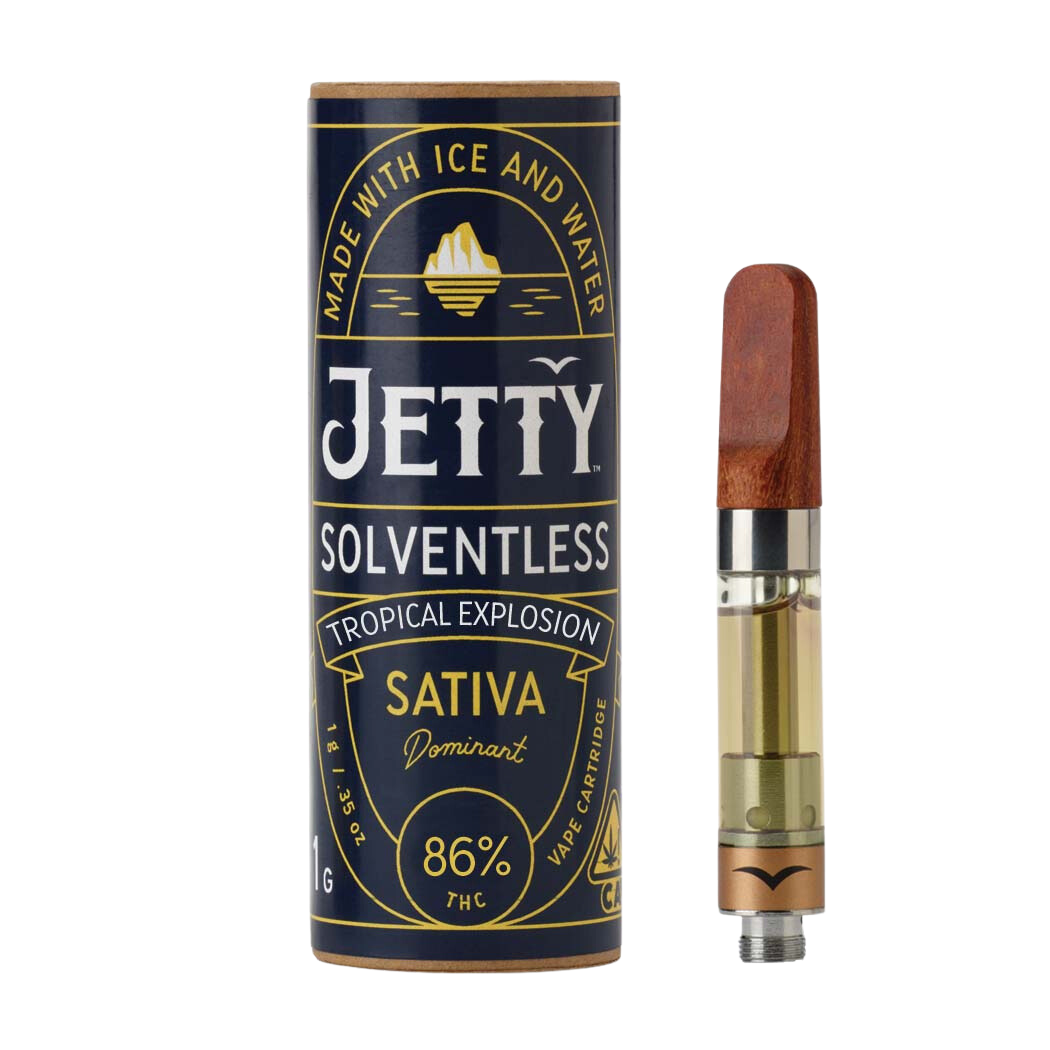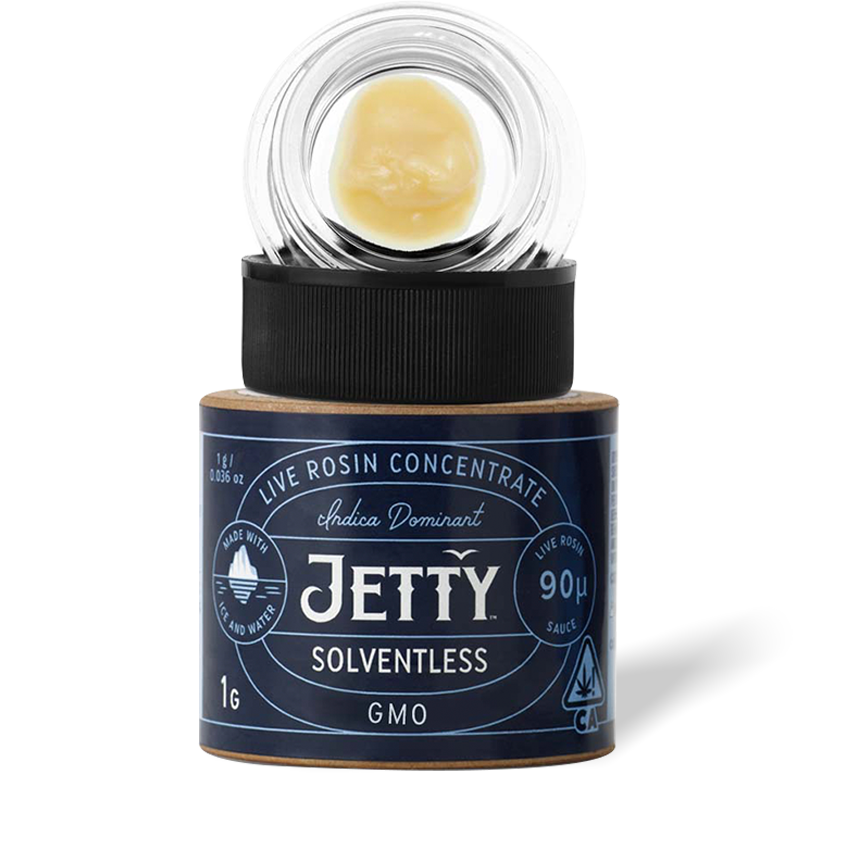 WHAT MAKES SOLVENTLESS SPECIAL?
Solventless extraction isn't new, but Jetty's take is. We invested 2 years of R&D perfecting our process. Made using only Ice and Water, Solventless extracts are some of the cleanest, most flavorful products available. Keep scrolling to learn more.
AWARD-WINNING EXTRACTS
Jetty Solventless is pure and clean, touched only by ice and water for unmatched flavor that's true to the strain. Our extracts have been recognized as some of the best Solventless extracts around by Emerald Cup, the Cannabis Cup, Farmer's Cup and more. Available in a variety of form factors, you can try our Cold Water Hash Infused Pre-Rolls, Live Rosin Concentrates, or Solventless Vape. We tailor our genetics and extraction process to optimize flavor and potency, delivering the highest-quality award-winning Solventless products that have become synonymous with the Jetty brand.
FROM SUSTAINABLE FLOWER TO CRAFT CONCENTRATES
From seed to sale, our Solventless extracts are thoughtfully produced. We start with top tier genetics, specifically cultivated for Solventless extraction. This sustainable, sun-grown cannabis is harvested at the peak of freshness and flash-frozen in the field. Freezing preserves the diverse terpene and cannabinoid make-up of the plant. These compounds are what give cannabis its flavor and effect. Next we submerge the cannabis in an ice water bath, swirling and stirring until the THC-rich trichomes are knocked off the plant. We filter the ice water mixture and collect those trichome heads. Next, they are dried to our Cold Water Hash. We then hand-press the hash to make our live rosin concentrates and Solventless vape. This process preserves a broad spectrum of cannabinoids and optimizes the flavor for each consumption method
WHAT YOU CAN EXPECT
Jetty Solventless is clean, potent, and flavorful. Hand made for those who enjoy a vaping experience that is light and clean. Because our Solventless vape goes through an extra filtration step the THC potency is a little higher (around 80-85%) than other rosin vapes. But you still get the entourage effect from all the terpenes and plant compounds. The result is a strong and uplifting high that is portable and convenient for any occasion.